The Five Best Romantic Movies Of All Time

---
By Caden Armstrong
I know that there are millions of romances out in the movie universe, and it is up to personal opinion which one is your favorite. Let's talk about some of my favorite romance movies and why they made my list and hold a special place in my heart!
1. Casablanca
---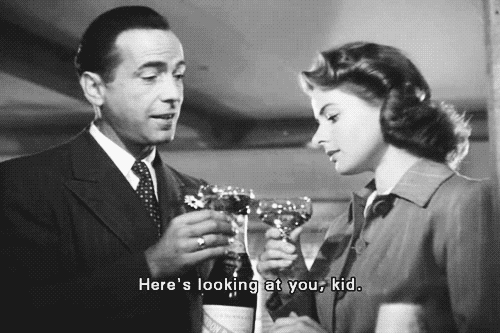 ---
Did anyone else grow up on this classic film? One of my very first memories is of me and my parents watching Casablanca. This gorgeous film is my mother's favorite movie, which means that I saw it a lot. (We even have ornaments of the characters for our Christmas tree every year! No, I am not joking.) This film, which was released in 1947, follows Rick Blaine and his past love Ilsa as they are pulled into a compelling plot to get Ilsa's new fiance out of Morocco and away from Nazi hands. Isla and Rick fight their feelings for each other while they are trying to survive in a dangerous environment. This romance has SO many famous lines in it! One being
            "Here's looking at you kid."
And...
            "Play it once Sam, for old time's sake. Play it Sam. Play, 'As time Goes By'."
This movie is a tragically beautiful story about sacrificing for those you love. I believe that it is a must-see film for anyone who loves a great classic romance.
2. West Side Story
---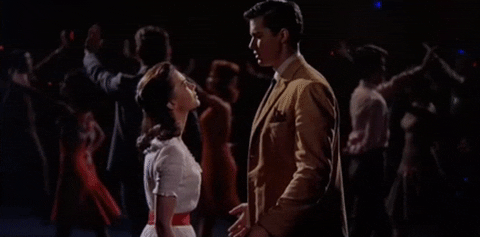 ---
Now we have to talk about one of my favorite Romeo and Juliet renditions of all time, which is the musical West Side Story made for the screen in 1962. This film was such a beautiful adaptation of the Broadway musical West Side Story. The songs in this movie are so beautiful. I remember always resisting my mom when she wanted me to watch this movie. For the longest time, I wouldn't watch it because I am not the biggest fan of the Romeo and Juliet story. However, I will always remember when I finally gave in to watching the film. By the end of the movie, I was crying my eyes out and singing along to every song in the movie. I got the chance to see this musical in a theater, and I have to say that I like this movie so much more. If you are a fan of the musical and haven't seen this beautiful portrayal of West Side Story, then I really recommend that you do!
3. Clueless
---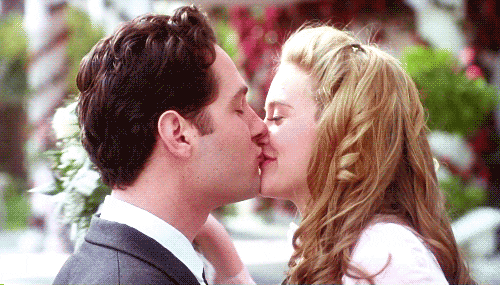 ---
I will admit (without any shame whatsoever) that I am much more of a Clueless fan than I am a Mean Girls fan. There. I have said the words I have been afraid to say my entire life. I love Clueless so much more than Mean Girls. I don't know what it is about the film that makes me love it more, because both films are so iconic; but I am totally #TeamClueless. Again, as I will probably repeat many times in this article, if you haven't seen this film then you really must watch it now! I love all of the memorable lines, songs, and outfits in this movie and it is a film that honestly makes me smile everytime I watch it. The romance in the film is adorkable and honest.
4. Sliding Doors
---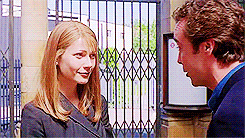 So this is a newer film that I recently saw and fell in love with. It isn't new in the sense that it came out recently, but new to me because I just saw this movie before I left for college last month. Sliding Doors stars Gwyneth Paltrow and John Hannah and came out in 1998. And oh my gosh, am I in love with this film, it has an incredible plot and structure and is one of those stories where you can't tell anyone about it beforehand because you don't want to spoil the story. It is a great film to go into blind. I had no clue how the story would unfold. It took my heart out of my chest, crushed it, and brought it back to life, and did that process over and over and over again. By the end of the movie, I was in tears and wanting more.
5. Grease
---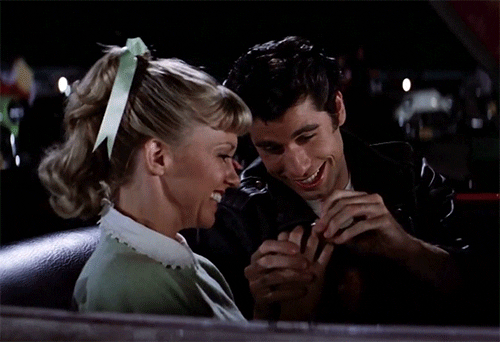 ---
Is it possible for me to include yet another musical? Yes, it is. It completely is. Who else grew up listening to and watching Grease? I know I did! There are so many things that I love about Grease. But I think the heart of this film, whether we are talking about the amazing costumes or the amazing music, is the romance between Sandy and Danny. Grease is a classic and a film that again makes me smile to no end while I am watching it. I love the relationship of Sandy and Danny! It was such an iconic film for me growing up and still continues to be one of my go-to romances.
---
About the Author
---
---
My name is Caden Armstrong. I am 18 years old, and the owner of the Instagram @athousandbookstoread and the YouTube Channel 'A Thousand Books To Read!' I am a new freshman, starting college in Paris! I love to write, read and connect with others about how amazing fandoms and books are. 
Connect with me here: 
---