Lit & Liquor Pairings From Author A.J. Pine (Slurp!)
---
By A.J. Pine
There are two things I love: wine and romance heroes. So much so, I was inspired to write a romance series where three cowboy brothers inherit a vineyard. It required a lot of research — which may have involved a tasting or two — so I thought it might be fun to share a handful of my favorite romance heroes and the wines that best evoke their personalities.
As a school librarian by day and romance writer by night, I read everything from YA fantasy to adult contemporary romance, and you'll see that reflected in my list. Cheers to finding your new favorite hero — and a vintage to sip while reading!
---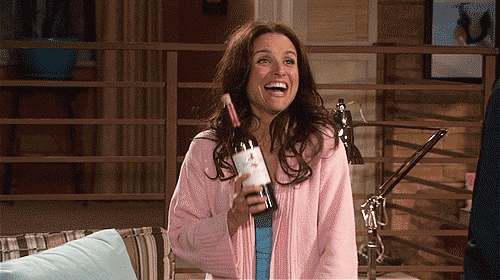 YA Fantasy Romance
---
My current read is Children of Blood and Bone by Tomi Adeyemi, part of a gorgeous, sweeping West-African inspired fantasy series. I don't want to spoil anything, but I will say that there is a forbidden romance between our heroine Zélie, a diviner who has found a way to bring magic back to her country, and Inan, the prince who was raised to believe magic was evil and must choose between becoming the man the king raised him to be or following his heart.
Wine pick: Inan is a powerful hero who is best paired with a powerful wine, so for him I chose a Syrah. Syrah is a full-bodied red that is both rich and complex in flavor, perfect for Inan's embattled heart.
YA Contemporary Romance
---
Anna and the French Kiss, by Stephanie Perkins, is one of my favorite contemporary romances. The reason? Etienne St. Clair—half Parisian, half American, but with a British accent! Holy wow does our heroine, Anna, fall for the swoon-worthy Etienne when she spends a year abroad at the School of America in Paris.
Wine pick: Sauvignon Blanc from the Eisele Vineyard in California. It's a Napa vineyard owned by François Pinault, a French businessman — the perfect mix for  our French-American hero.
Adult Paranormal Romance
---
The Next Always by Nora Roberts features one of my favorite contemporary heroes. Beckett Montgomery has been in love with Clare Brewster since they were teens, but her life went in another direction and Beckett took a step back. Now she's back in town—albeit as a widow—and a second chance might be in the realm of possibility.
Wine pick: Beckett is a fiercely protective leader with a soft, gooey center (apparent in how he interacts with Clare's three young sons), which is why I'd pair this hero with a dry sparkling Rosé—so you have the contrast of the bold flavor with the light effervescence of the bubbles.
Adult Contemporary Western Romance
---
As a writer of western romance myself, I had to include one of my favorite western romance authors, Jennifer Ryan. In Protected by Love, DEA agent Caden Cooke has unfortunately stood Mia Martin up twice due to the demands of his job. He finally gets a third chance to impress her and sparks actually fly, but the date ends abruptly when the two of them are kidnapped by the bad guys.
Wine pick: This is a high-stakes, action-packed romance with a super sweet ending, so I'd pair Caden with a dessert wine like Port.
BONUS — Classic Romance
---
I can't talk about romance without talking about one of our classic heroes, Pride and Prejudice's Mr. Fitzwilliam Darcy. Darcy runs hot and cold with Elizabeth Bennet. Eventually he stops putting his foot in his mouth and makes things right, giving us a much treasured happily ever after.
Wine pick: Let's all raise a glass of Bacchus, an English white wine that has been described as both powerful and full of character — much like Mr. Darcy when we finally see his true colors.
---
About the Author
---
About A.J. Pine: A librarian for teens by day and a romance writer by night, A.J. Pine can't seem to escape the world of fiction, and she wouldn't have it any other way. She is the author of the Crossroads Ranch series from Forever Romance. For more on A.J. and her books, please visit AJPine.com.
Find her here: 
---
---
Recent Posts