10 Times Mr. Darcy Is The Man Of Our Dreams
---
By Jennifer Lewis
The Darcy debate is a long and time-honored tradition. Is Colin Firth or Matthew Macfadyen superior? Colin might seem like the obvious answer (#classic), but Matthew has some mighty fangirls in his corner.
However! One thing we should all be able to agree upon is that Jane Austen's Fitzwilliam Darcy does, in fact, deserve all the praise. Sure, he never says, "You had me at hello," but he's still the man of our dreams. Need proof? Read on (I start with the best!).
"I cannot comprehend the neglect of a family library in such days as these."
Ahhhhhh how are we not swooning over this quote more??? We can all rest assured that Fitzwilliam Darcy is, in fact, using that ten thousand a year properly because he is obviously filling up Pemberley with books.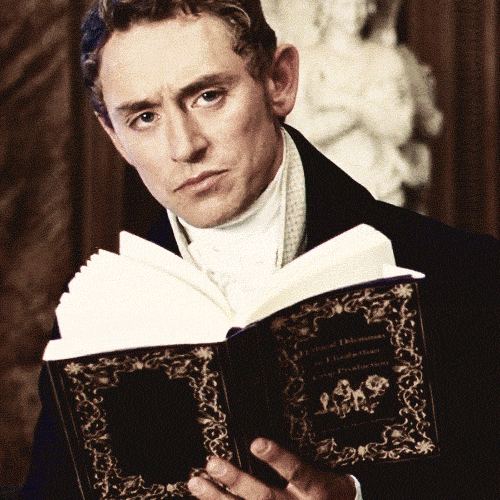 "Darcy had never been so bewitched by any woman as he was by her. He really believed, that were it not for the inferiority of her connections, he should be in some danger."
Snobbery aside, his conflicted emotions lead to some very intense brooding throughout the book and I am so on board for the handsome, tortured love interest. All the best leading men are angsty: Mr. Rochester, Mr. Thornton, Jon Snow…you get the idea.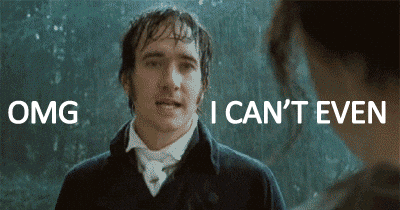 Elizabeth: "Your defect is a propensity to hate everybody."
Mr. Darcy: "And yours is willfully to misunderstand them."
He's not just teasing Elizabeth; he's showing her that he is her equal. Because she doesn't want to be right all the time. She wants a man who isn't afraid to call her on her bullshit, since she sure as hell won't hesitate to call him on his. Hands up if you, like me, relate to Elizabeth in this situation.

"I certainly have not the talent which some people possess of conversing easily with those I have never seen before. I cannot catch their tone of conversation, or appear interested in their concerns, as I often see done."
As a proud introvert, this admission is everything. Mr. Darcy is shy and sensitive and, even if he is a complete jerk sometimes at least he's sincere. Unlike a certain George Wickham we all know and hate.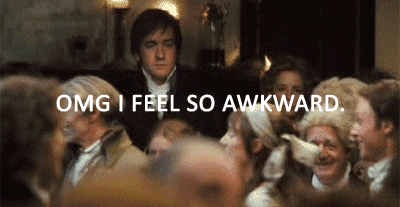 "In vain have I struggled. It will not do. My feelings will not be repressed. You must allow me to tell you how ardently I admire and love you."
Yes, I know this is quoted so insanely often but THERE'S A REASON FOR THAT. That sexual tension, though.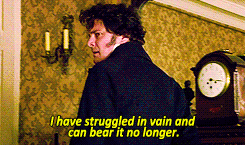 Caroline Bingley: "I believe you thought her rather pretty at one time."
Mr. Darcy: "Yes, but that was only when I first knew her, for it is many months since I have considered her as one of the handsomest women of my acquaintance."
Because who doesn't want a man who stands up to the Jane Austen equivalent of Regina George? Go annoy someone else with your bitchiness, Caroline. Fitzy wasn't born yesterday.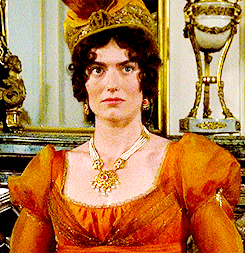 "If you will thank me, let it be for yourself alone. That the wish of giving happiness to you, might add force to the other inducements which led me on, I shall not attempt to deny. But your family owe me nothing. Much as I respect them, I believe, I thought only of you."
It's adorable that he goes to so much trouble for Lizzy by dealing with her hot mess of a little sister, but also because he says he respects her family (seeing as they are, in fact, the worst).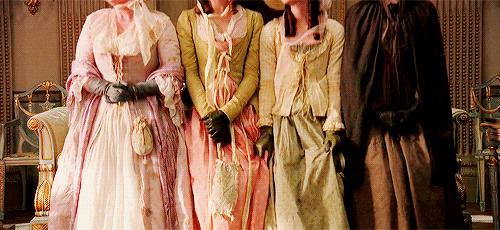 "My object then was to show you, by every civility in my power, that I was not so mean as to resent the past; and I hoped to obtain your forgiveness, to lessen your ill opinion, by letting you see that your reproofs had been attended to."
After Elizabeth loses her temper and lists all the reasons she won't marry Mr. Darcy, does he become sulky and resentful? No, he does not! He fixes it. And that's how a real man handles criticism.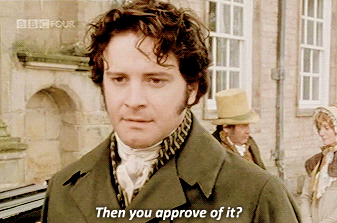 Elizabeth: "You might have talked to me more when you came to dinner."
Mr. Darcy: "A man who felt less, might." (p 261)
Ah. The strong, silent type.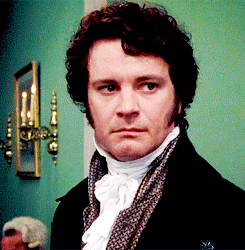 There you have it, Janeites. Mr. Darcy = perfect human.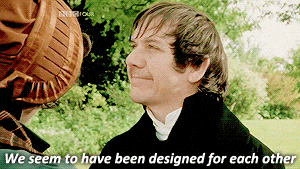 About the Author
---
Jennifer Lewis is an enthusiastic reader, blogger and book collector. When she's not taking photos of books, you will find her trying new restaurants, planning her next vacation, or playing with her rescue cat and dog. 
Find her here: 
---